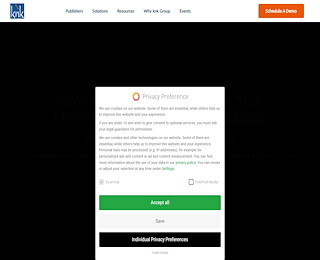 CRM is ideal for driving revenue and increasing sales. So how are you handling your business needs? The key to content engagement, increased subscriptions, advertising capital, and business growth is advancing, and CRM technology is the answer. Read on and see why our CRM is the best publication and printing software.
Advertising sales
Sponsorship and sales are the primary revenue stream for publishing firms. With our royalty portal software, all the tools necessary for excellent execution are within your hands. With just a click of a button, visibility for advertising spaces is available, allowing you to optimize the advertising sales effort. Using our CRM, you can manage contracts, orders, discounts, commissions, and invoices. In addition, After-sales services can be studied, reducing human error, operational overhead, and making sure advertisers get what they asked for. In a CRM, you can buy software for book publishers that streamline your business and increase efficiency through the entire process ensuring you give an excellent experience for sponsors and advertisers.
Subscriptions Management
It is essential to make sure that your subscriptions management is efficient. It would be best to be careful not to put lots of pressure on resources while the end-user enjoys a seamless experience. Our publisher accounting software helps you manage the whole subscription process, from advertising your subscription preferences, registration of interest up to payment and fulfillment.
Our CRM assists you in generating subscription leads, growing those leads, and eventually managing the sales process up to completion. You can invoice subscriptions, log orders, accept online payments and sync the data with your finance system. When a subscription gets confirmed, fulfillment is automated using processes and workflow. We ensure that the customer experience is the best by managing the renewal process. Customers are reminded through automation when their subscriptions are almost ending. Phone calls are scheduled for the renewal team to follow up on clients that are yet to renew. The marketing campaigns can be sent to re-engage subscribers that lapsed. With real-time data on renewal status, you know where priority and focus should be shifted.
Audience Management and Insight
Picture having a comprehensive view of your audience and knowing how they interact with your content. Using our CRM, you manage the target market effectively and efficiently and get the needed insight to develop a data-driven strategy for businesses, advertisers, and subscribers. Then, monetize your services and products to increase your revenue stream over your brands and properties.
Event Management
Since many publishers run events and conferences for their audience, it increases revenue for the business. Management of events includes recruiting sponsors, selling delegate tickets, accepting invoices and payment, alongside organizing and running the events. We offer a range of functions that offer support to the management of events. For example, through our accounting software for authors, you can manage live conferences such as adding sessions, delegates, sponsors, communications, product bundles, speakers, online payment, and online registrations. The real-time information allows you to know who has registered, how an event is doing, and who is being targeted. Over time you can track and compare your performance yearly, make decisions about future directions and change the course of your campaigns.
Please contact KNK Publishing at 1-908-206-4599 or +44 020 3985 0936 to explore the full potential of our software.
knk Publishing
+1 908-206-4599
89 Headquarters Plaza 1478
Morristown NJ 07960 US
View Larger Map